The healthcare services industry is poised for continued change.
With an aging population nurses will continue to be in high demand.
AACO Nursing Agency is destined to have a major impact on the
delivery of patient care as well as on nursing employment.
An Agency Ready to Serve
As our healthcare delivery systems change, so too must healthcare staffing organizations. AACO Nursing Agency was founded by a group of healthcare staffing veterans with over twenty five years of combined experience servicing the needs of acute and sub-acute healthcare facilities. Our team has the most proficiency in selecting the best-qualified professionals to meet those needs. A majority of our management and branch team members have worked in hospitals as professionals and paraprofessionals. They understand first hand, the importance of competence, compassion, proper credentialing & screening – essentials for today's evolving accountable care programs.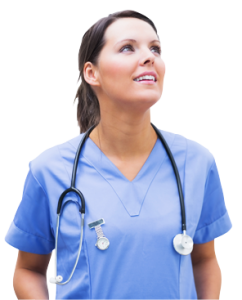 Best Above Biggest
As a national healthcare staffing provider, the principal tenet that drives AACO's vision is simple – it's not about trying to be the biggest, but rather, we want to be the best. For our clients, we work hard to earn and maintain your trust. And with an emphasis on clear and precise communication, we actively listen to thoroughly understand each client's needs, allowing us to efficiently fulfill any nurse staffing request.
Beyond Filling Shifts
For our healthcare professionals, our clients include a diverse spectrum of healthcare facilities across a variety of clinical settings including major medical centers, community based hospitals, outpatient clinics, sub-acute care & rehabilitation hospitals, correctional, long term care facilities, nursing homes, etc. So, whether you are looking for part-time or a full-time nursing employment – our team members will work hard to match you with the perfect facility and job. We understand the importance of clinical excellence and want you and your career to be recognized for your expertise. At AACO Nursing Agency, its not just about filling a shift, instead we want to act as a conduit through which our healthcare professionals can achieve their personal and professional career goals.
Each of our experienced branch teams hold a vast knowledge of the industry and pride themselves in the local relationships they've developed in their markets. We believe that their acumen and attentive focus to personal service, will translate into consistently superior evaluations from both our clients and healthcare providers.
Meet Our Family
We couldn't serve our employees and clients without the tremendous skill, talent, and dedication of our office staff. Their professionalism makes it all possible.
Work With Us
Whether you are a nurse looking for your next adventure or a healthcare facility that needs to fill nursing staff vacancies, you owe it to yourself to consider working with AACO Nursing Agency.
AACO Nursing Agency Values
Core values are the essential and enduring tenets of any organization. They provide guidance in developing strategic direction and creating a vision for the future. Our core values differentiate us and serve as a framework for everything we say and do.
Integrity: We act openly and truthfully in all that we do and comply with laws and regulations.
Compassion: We care about others' needs.
Customer Focus: We value long-term relationships by being committed to listening, respecting and responding to our customers' needs.
Innovation: We find solutions and are resourceful in meeting customers' needs.
Financial Responsibility: We continue to grow and prosper to ensure long-term opportunities for our employees and customers.
AACO MISSION STATEMENT
AACO Healthcare Staffing is a national provider of quality healthcare professionals.
Our mission is to deliver talented healthcare professionals to our clients to achieve optimal patient outcomes.
AACO accomplishes this mission by expanding the supply of healthcare professionals through global sourcing, providing a rewarding work experience to employees, and generating a financial return that drives continued organizational growth.